We aim to create high quality sustainable buildings that people love to live/work/play in. Our dynamic and talented team are committed to producing superior buildings by employing the finest design, material and methods.
We believe our developments should not only improve the lives of the occupiers but also the receiving communities and wider environment. We recognise that the construction industry and built environment has a crucial role to play in achieving sustainable urban development and this is a core aim in everything we do.
We are over 40 years in business and our developments from the earliest days have stood the test of time.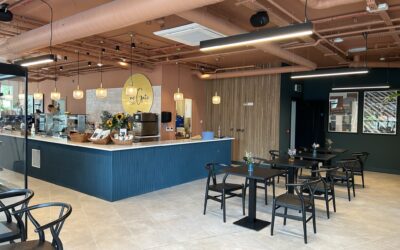 McGrath Group are pleased to announce the opening of 'The Gate Café' which is now open to the public and the residents of our Palmers Gate development. The Gate Café is open from early till late and is already proving to be a hit with its...
read more